Nowadays men understand how important their appearance: it includes not only clothes, but also grooming. The attention to their appearance does not make them look less manly, but can help to attract women. Look on  Paul Pogba – there are no doubt, he visits cosmetologist and his haircut and eyebrow shape look very good!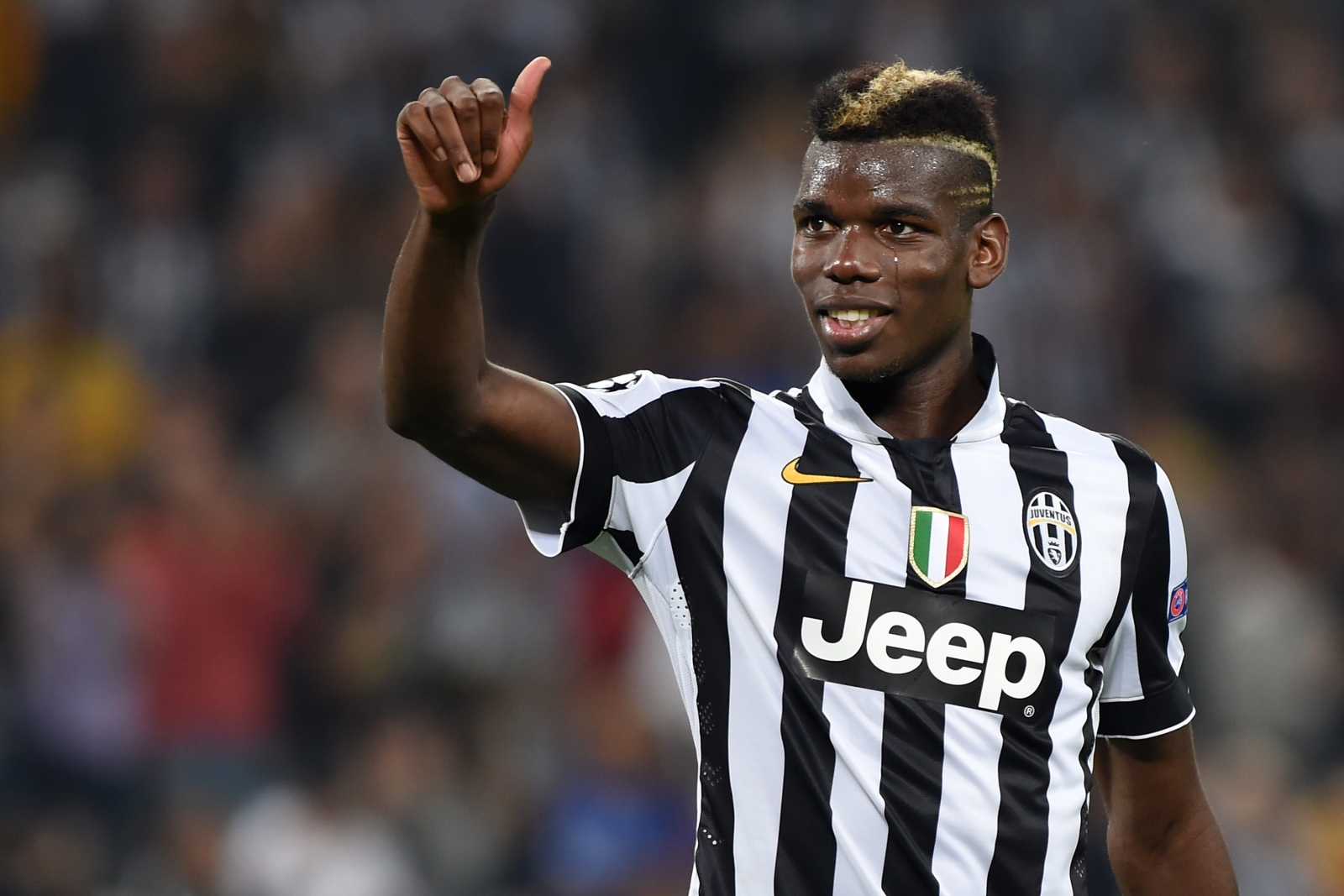 Eyes are always perceived with eyebrows that have not only aesthetic and communicative, but the protective function, consisting in the protection of the eyes from the effects of adverse external factors: dust, rain, sweat, and so on. Men's eyebrows, unlike women sometimes can't be no noticed: they can be thick, fused, and shaggy. Sometimes the eyebrows make man angry and sullen. It is simply impossible not to pay attention on them. In such cases, eyebrow correction is necessary.
Eyebrow shaping procedure can be performed in the salon, on by yourself or you can ask beloved woman for a favor.
Follow next page!
Women's good appearance hides a lot of secrets. They use many different tricks to improve eyebrow shape, know many rules how to choose right eyebrow shape. While ladies change their eyebrow shape every season, rules for man did not undergo essential changes.
For men with a round face suitable eyebrows shape with a bend. It needs to be more pronounced, if a man has full cheeks. This kind of eyebrow shape visually opens eyes and makes low brow more voluminous.
Classic men's eyebrows have a straight shape. They are ideal for oval face. This form of eyebrows give special charm for fine features.
This correction is performed to remove continuous eyebrows. In no case make round shape at the end – "tail" should be smooth, gradually become thin.
Round eyebrows in men are appropriate for thin face with high prominent forehead and large eyes. Their form should clearly repeat superciliary arches pattern. Do not try to achieve a smooth, otherwise your hair will look like women's. Just create an allusion to a semicircle, leaving them rigid manly line.
Don't miss next page!
Ways of male eyebrows correction
As men are impatient and do not always understand that beauty requires sacrifice, eyebrows tweezing need to be as quickly and slightly, only to get rid of ecxess hair: long, sticking out and fused. At first glance, immediately after the procedure there is no noticeable change, but after looking closely, you can evaluate the result obtained by eyebrows correction. Face becomes much kinder and younger, and look – simply unforgettable.
If your eyebrows already have a good shape, but bushy, the only thing you need – to cut too long hairs with manicure scissors.
If you need shape correction you can choose epilation (tweezers, wax, threading) or shaving (razor, trimmer). If you choose shaving, you will need to repeat it every few days. Better visit some salon from JiJi services once a month or train to do this by yourself.
After visiting cosmetologist you can to maintain eyebrow shape. But for every procedure follow next steps:
1. Clean your face with water and face soap.
2. Disinfect skin with spirit.
3. Shape your eyebrows with tweezers od thread.
4. Disinfect skin after procedure.
5. Apply after shaving gel to calm irritation.
And for everyday routine don't forget to brush eyebrows and apply styling gel.