What can be more fascinating than beautiful wall paintings, invisible in daylight and glowing in the dark? Luminophore paints gained great popularity all over the world. They can be used not only to create a unique interior, but also for the facade of the building. Previously they were used in night clubs and restaurants. Now many people use paint, glowing in the dark, to convert their own homes to create an unearthly atmosphere. Painting of luminous paint is easy, effortless.
The only disadvantage – luminophore glows for short period of time, dependently on intense of light, that fell on it during a day.

It is a perfect solution for children's room – no need in night lamp, no fear of darkness!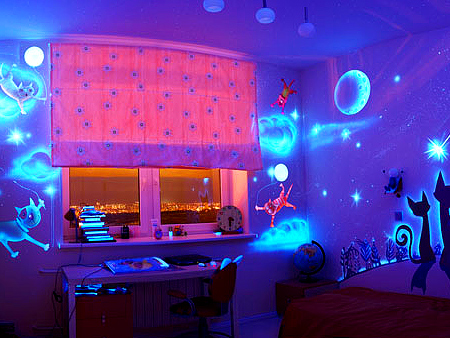 Look how ordinary apartment changes when lights are turned off!