We all know, that cuisine differ not from country to country, but may be very different even in neighbor villages. Do you ever wondering, what dishes and products eat people all over the world? Photographer Peter Menzel decides to break stereotypes! He made several series of photos that tell us how people live.
Let's join his great Food trip!
First stop – family grocery!







Want more? Follow next page!
Another interesting progect – what eat single people.
Next stop – one human – one day meal!
Bruce Hopkins, Bondi Beach Lifeguard (3,700 kcal)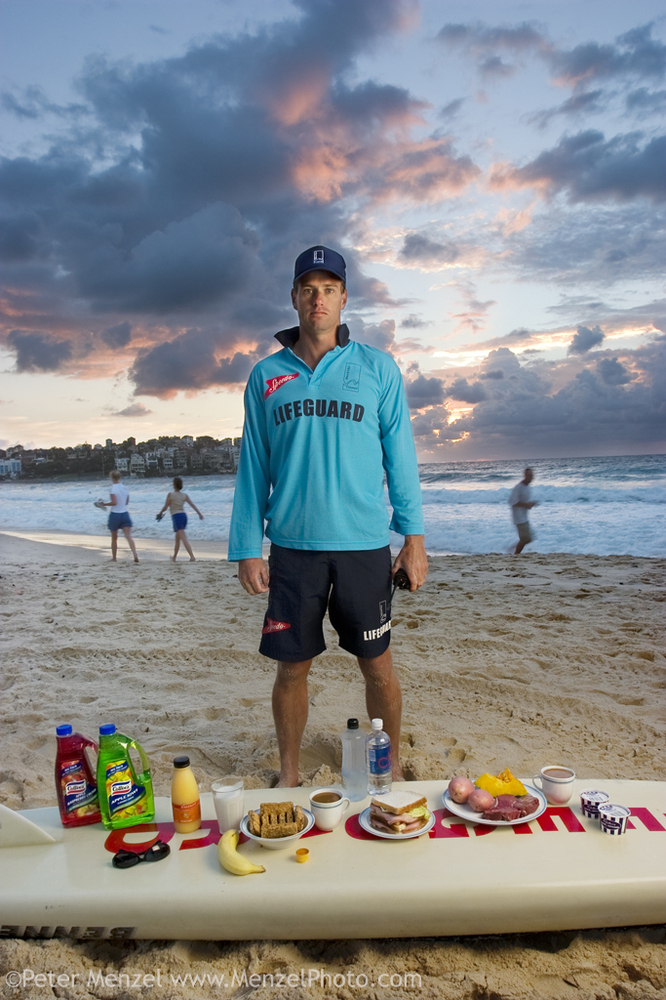 Marble Moahi, Mother Living with HIV/AIDS (900 kcal)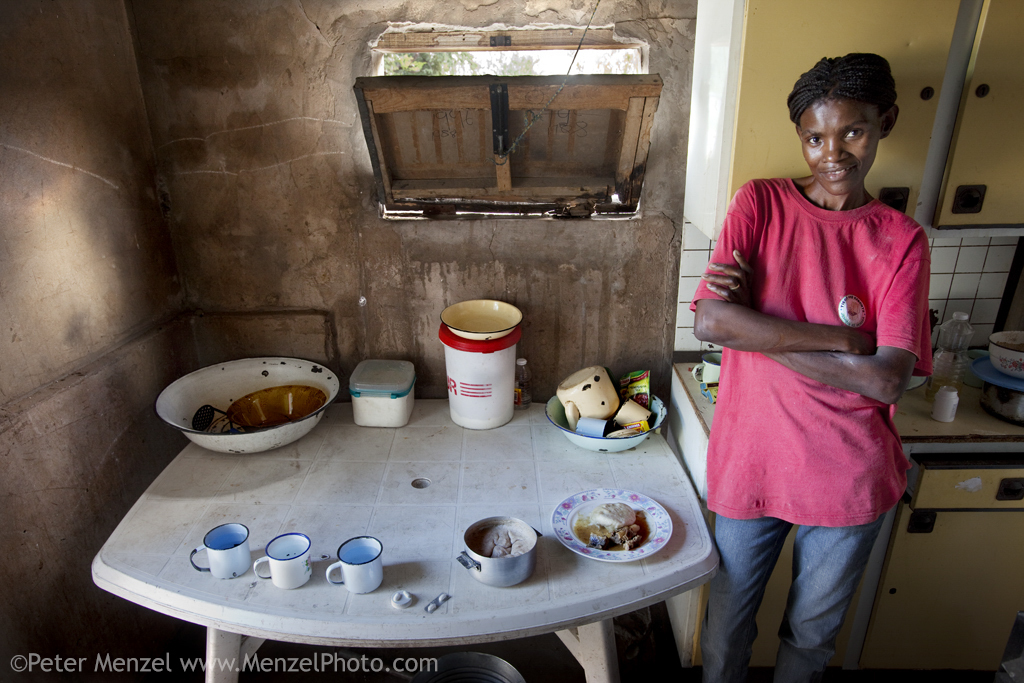 Willie Ishulutak, Inuit Soapstone Carver (4,700 kcal)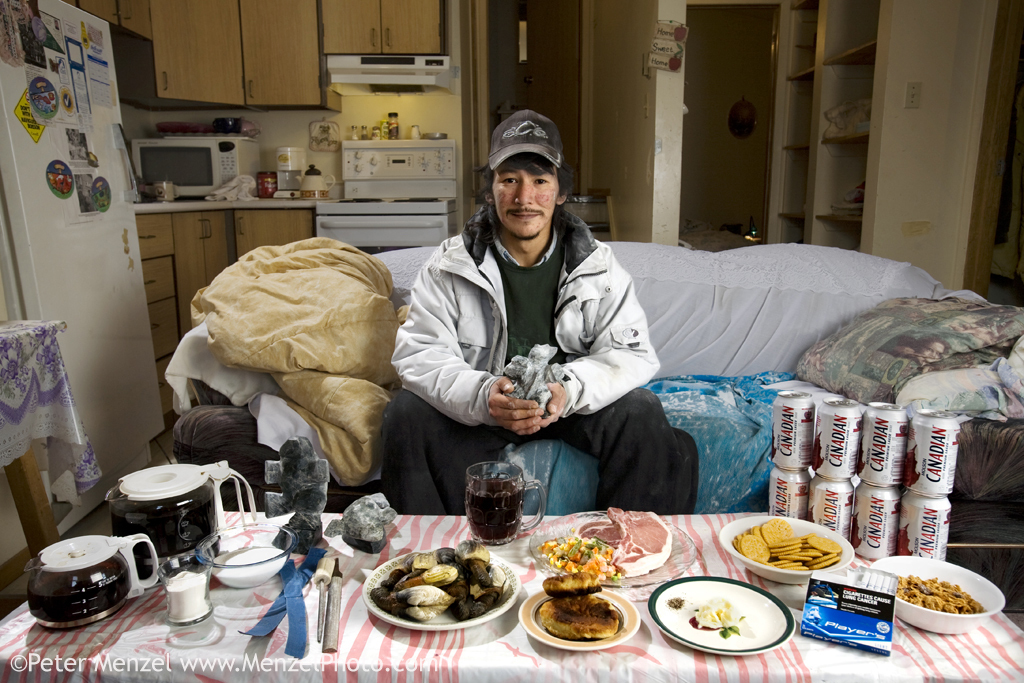 Sitarani Tyaagi, Hindu Priest (1,000 kcal)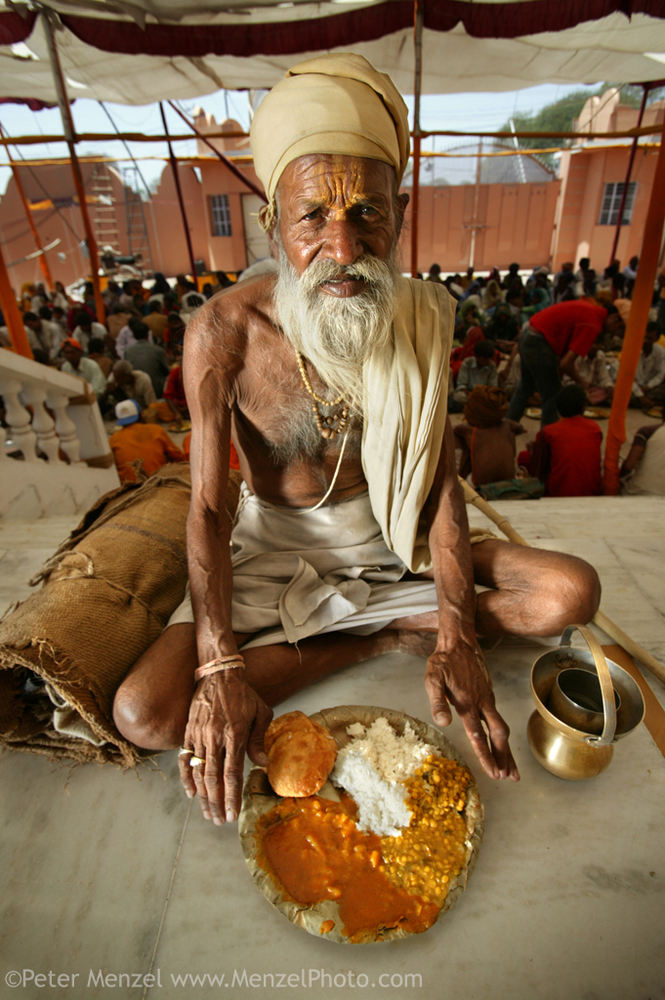 Maria Ermelinda Ayme Sichigalo, Farmer and Mother Of Eight (3,800 kcal)
Curtis Newcomer, U.S. Army Soldier (4,000 kcal)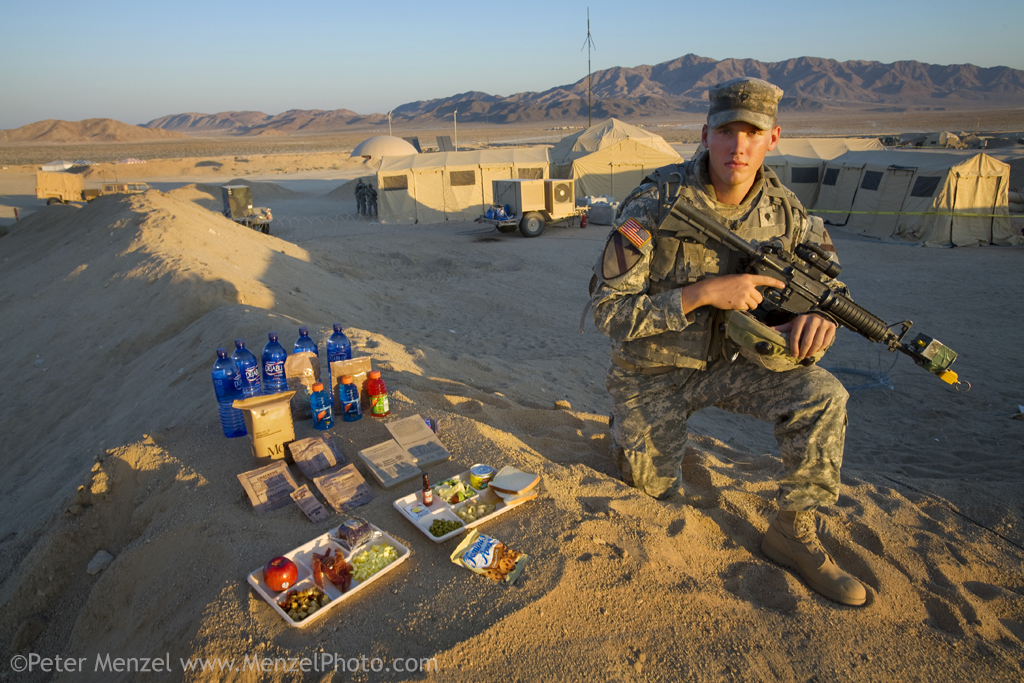 Viahondjera Musutua, Himba Tribeswoman (1,500 kcal)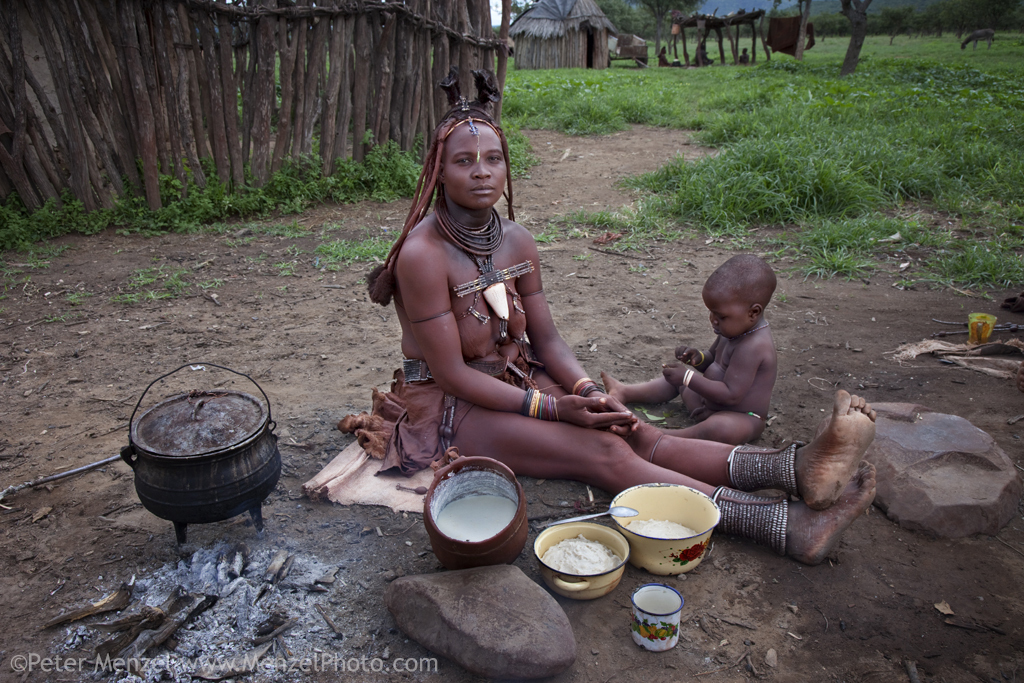 Aivars Radzins, Forester and Beekeeper(3,100 kcals)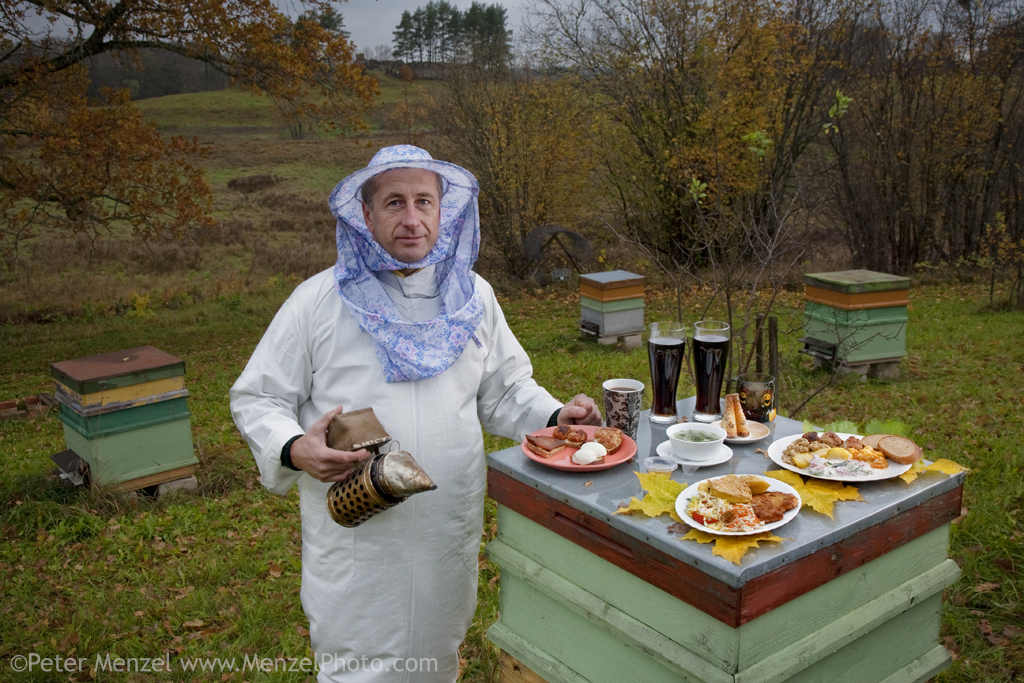 Mariel Booth, Professional Model and Student at New York University (2,400 kcal)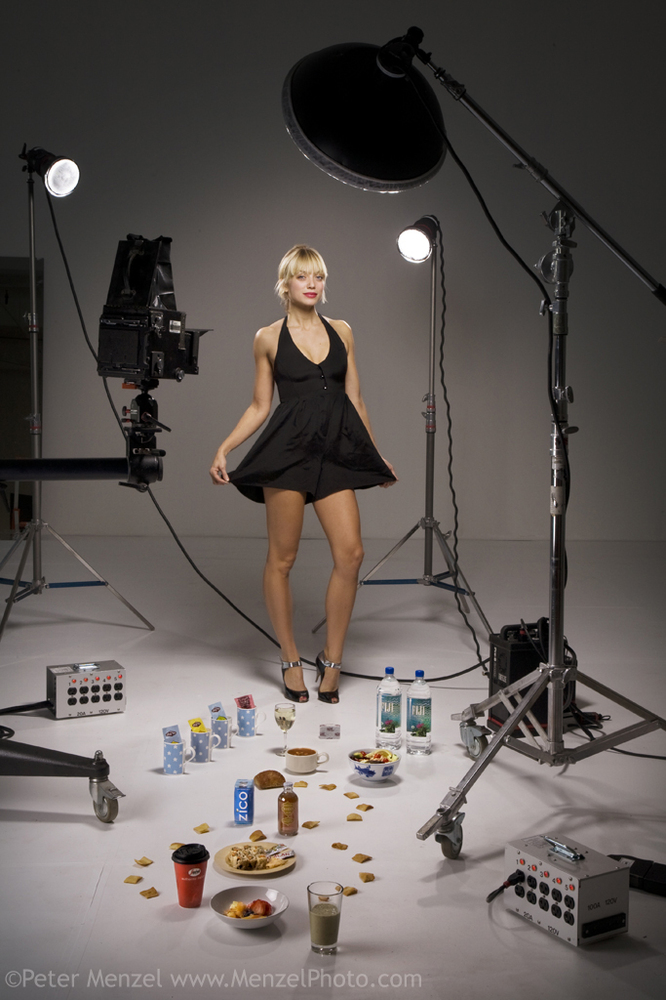 Takeuchi Masato, Professional Sumo Wrestler (3,500 kcal)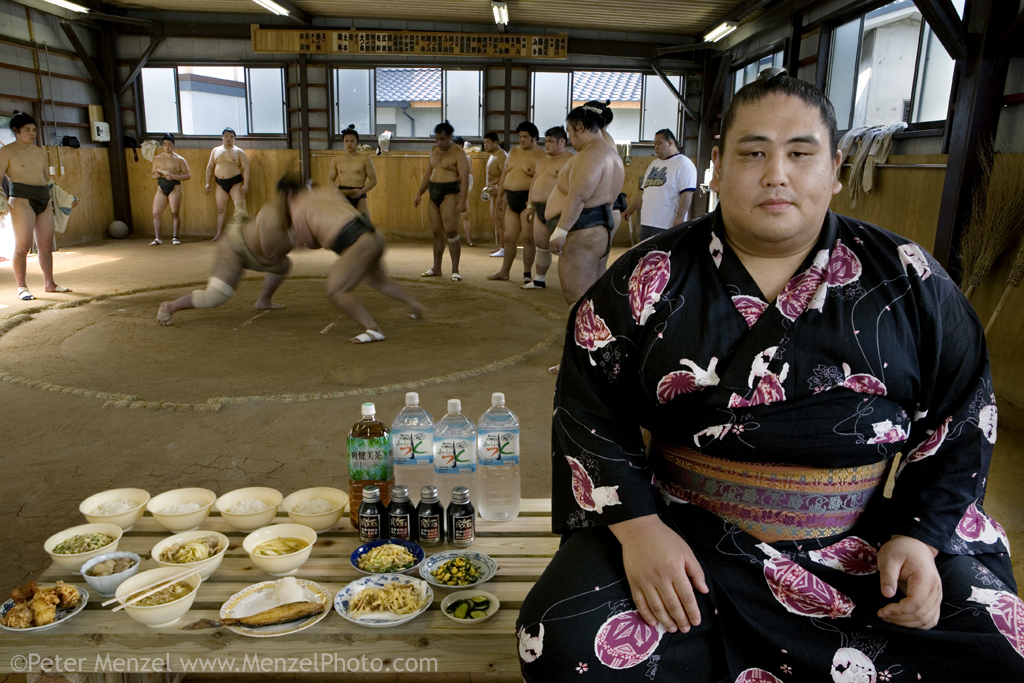 Shashi Kanth, AOL Call Center Worker (3,000 kcal)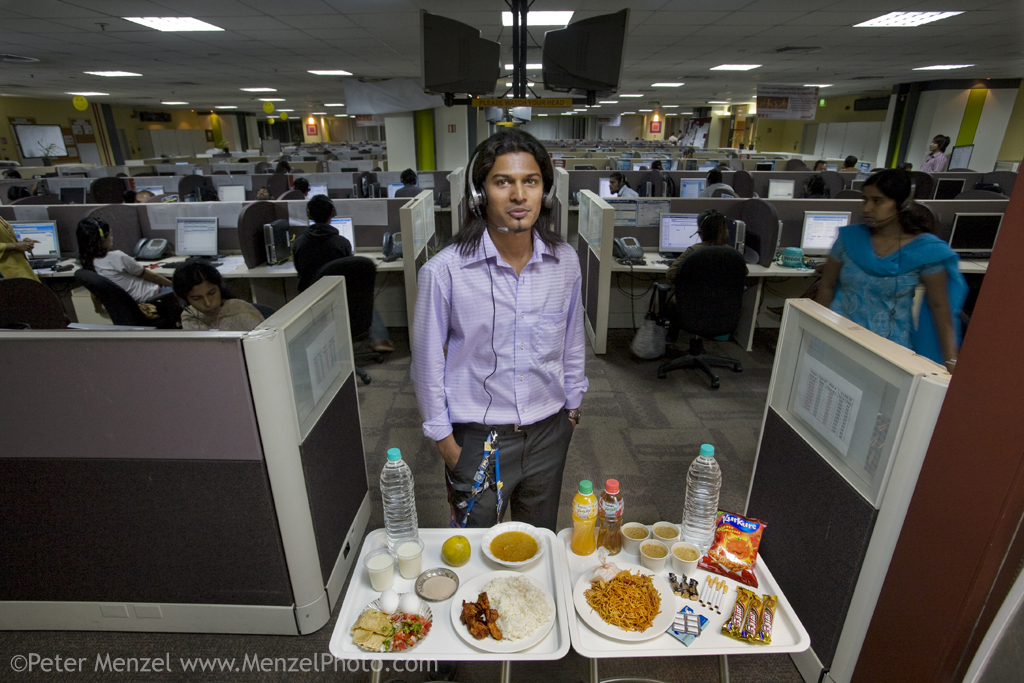 Saleh Abdul Fadlilli, camel dealer Cairo, Egypt. (3200 kcal.)
Robin Weiser–Linnartts, pastry chef Cologne, Germany ( 3700 kcal.)
Conrad Tolba, American trucker Illinois (5400 kcal.)
Jill Mactan, school assistant,  London. (12,300 kcal.)
Saad Haidar, a housewife, Sana'a, Yemen (left)( 2700 kcal.). The chief monk at a Tibetan monastery restored (right) ( 4900 kcal.)
Catherine Navas – a high school student,  Caracas, Venezuela. ( 4000 kcal.)
Xu Chzhipen – computer freelance designer and gamer. ( 1600 kcal.) Picture taken at an Internet cafe in Shanghai. 
Nulkisaruni
Tarakuay
,
the third of the
four wives
of the leaders
of
the Maasai
people
.
(
800
kcal
.)
Lan Guihua – widow of a farmer from the village of Gantszyagou, Sichuan, China. (1900 kcal.)
Oscar Higares – a professional bullfighter from Milaflores de la Sierra, Spain. (4,200 kcalories). 
Faith D'Aluisio, journalist and co-author (left) (1500 kcal).
Photographer Peter Menzel (right) ( 2800 kcal.) 
Stay curious – use JiJi!