Turn the yard and the garden into a miracle place filled with magic and mystery, where you can relax with family or to have fun with friends with the help of improvised lighting. JiJi.ng offer an overview of the beautiful and simple to manufacture lamps for evening lights.
1.Street lantern from tincan.
To create this composition you will need a minimum set of tools that we are confident will be found easily. So, armed with a hammer, tincans, large cans, nails, dowels, screwdrivers and other metallic objects that leave the original holes. A good helper in the creation of a street lamp to this method becomes a round piece of wood with a diameter less than the tin.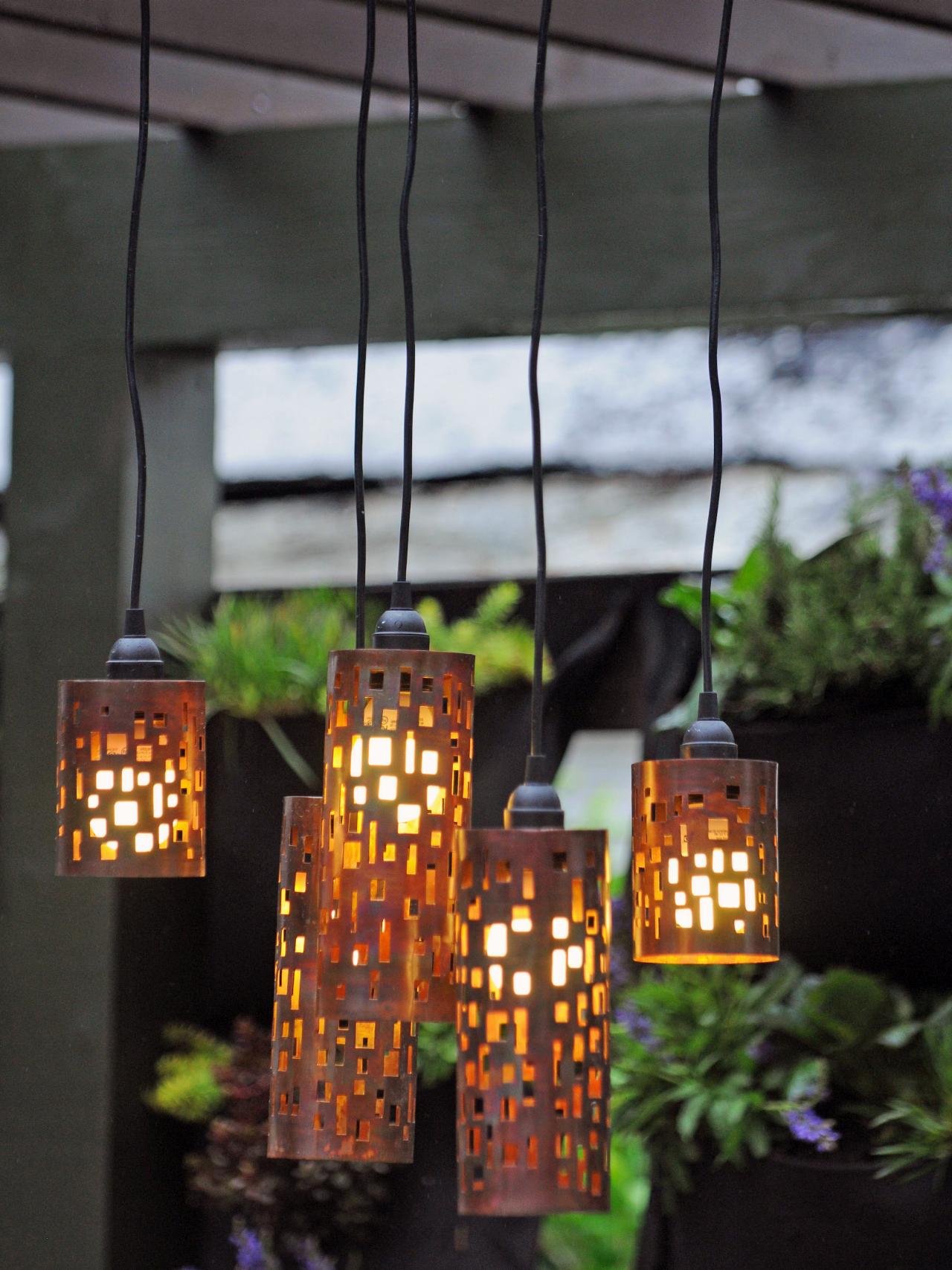 Create your design would like to see in the bank, and apply it with a marker. 
With different size and shape of metal objects create holes on the tin.
Paint the lantern in the desired color.
Those patterned tincan will serve as a candlestick or can be built into the lighting system.

2. Torch of a wine bottle

An empty wine bottle with unusual shapes or colors can be converted to the original torch.
For this purpose, tightly twisted bottle cap drilled a hole through which the inside is filled with kerosene or petrol and dressed with natural rope wick, pre-impregnated with a same combustible mixture.
See another ideas on the next page!
3. Lamp of glass jars

For the original lamps you need a small glass jars for preservation or other containers. Handles you can make from a chain or wire. Wind the wire on the jar, do loops, as shown in the picture. Pour into a jar a little amount of small pebble and set a candle. This lamp can be used for a beautiful chain.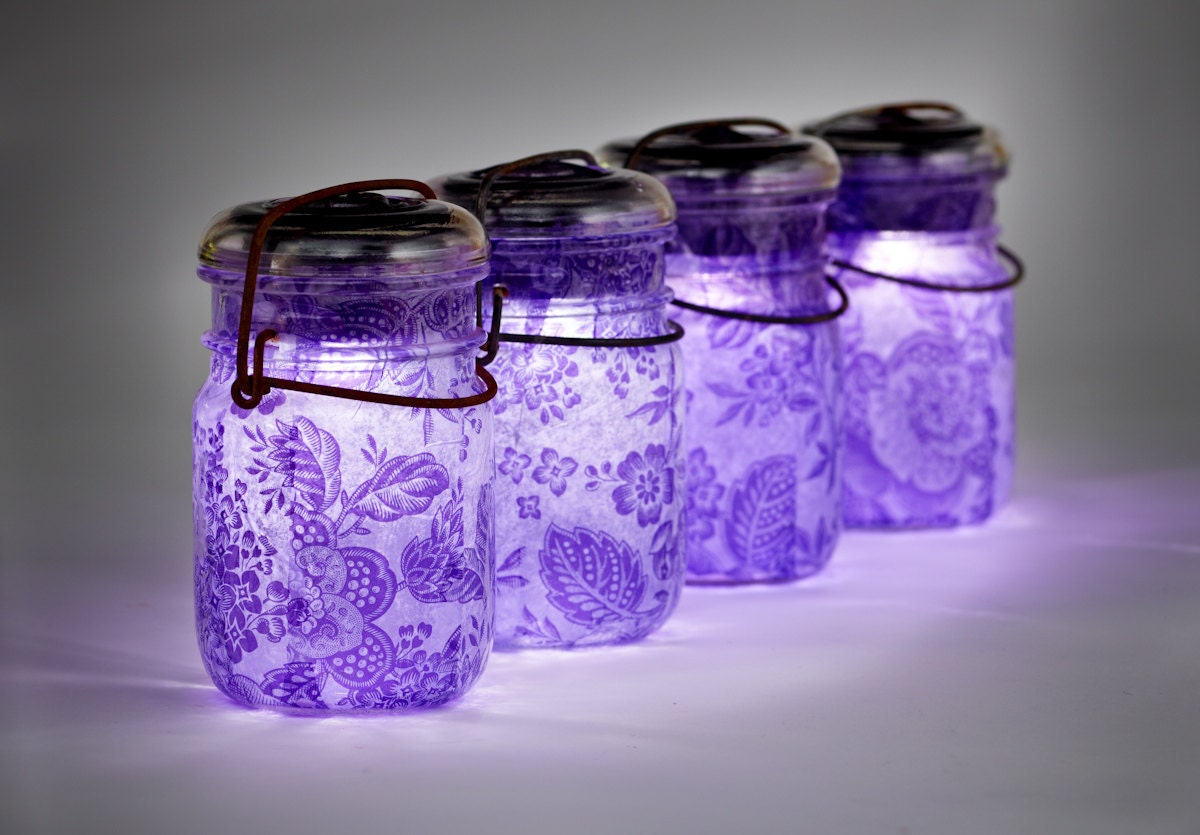 You can decore such lamp in many styles: want country style – wrap jar jute rope, fixing it on the glass with silicone adhesive. Interested in the vintage style? Cut the long narrow strips of colorful calico, cotton lace or guipure and "wear" your jar.
4. Lamp from the molds for cakes
Amazing garland of molds for cupcakes. At the bottom of the molds cut a cross shape and put it on the cartridge and twist the lightbulb.
5.Garlands on trees
Another simple way to fill garden with light – wind around garlands of tree trunks. You can use as monochromatic light bulbs or colorful. If there is a vine, then it is possible to twist balloons and wreaths, which are also wrapped in garlands.
6. You can create unique lampshade from plastic bottles!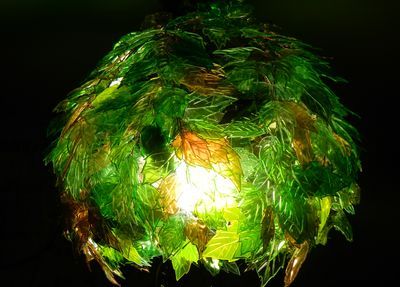 For example, lampshade made of plastic leaves. Cut a rectangle, cut out leaves. Melt the edges fith hot stuff – fire or soldering iron – it will give them more natural shape. Put leaves on wire and form ball-shaped bowl.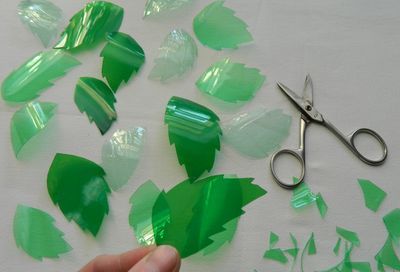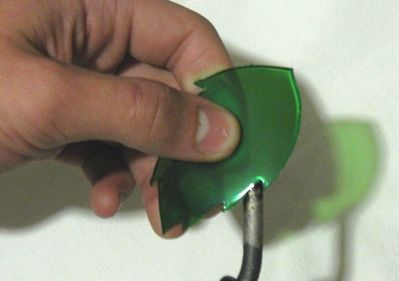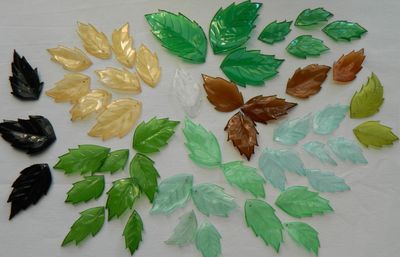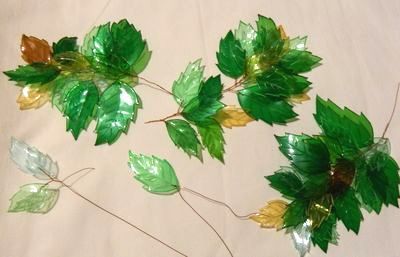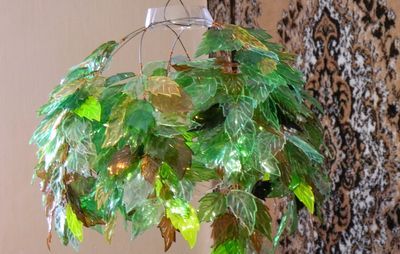 And here are another concepts:
7. Visit JiJi.ng
Here you can find marvelous solar lanterns. They will make your yard and garden even more spectacular and full of magic!