Buying your own house or apartment is such an important step that it sometimes takes months or even years to get ready for this step. You spend a long time dreaming about your new home, planning everything ahead, imagining the furniture and decorations you will buy for your new house and thinking about your happy family that will be living there. But before you start looking for a new home, you need to make sure you're ready for this. Below you'll find 5 steps that will help you prepare for your first real estate purchase.
---
Find your new perfect house on JiJi
---
1. Create a checklist
Before you start looking at real estate ads, you need to know what your ideal home should look like. Write down everything you want your future house to have. How many rooms and bathrooms should there be? Should there be a big garden or a small yard? How far should the house be from the city center? Should the house have a garage? What about home appliances and furniture?
As soon as you can answer these questions with certainty, write everything down and create a checklist. Then, when you find an ad for a house you really like, take a look at your checklist and see if the house you're going to buy has everything you want it to have. Without a checklist it's very easy to get distracted and make a wrong choice.
2. Consider your finances
This is another important step in buying real estate. Decide how you're going to pay for the house. Many young people today prefer to take a mortgage from a bank, but this method of buying a home has both advantages and disadvantages. However, if you can't pay the whole sum for the house, the only way for you to purchase your dream home is to take a mortgage.
Mortgages, or home loans, are given to buyers by banks or other financial institutions. Go to your local bank to learn the details and find out how much money you can loan.
Tip: avoid these 7 money mistakes and you'll become successful in no time!
3. Be realistic about your mortgage
When you're borrowing money from a bank, it's easy to overestimate your finances and agree to a bigger mortgage than you can pay. To avoid this situation you should calculate your monthly income and decide how much of that income you can pay to the bank for your loan.
Don't take into account your future income – the money you can be making in a year or 5 years. Everything can change, and your future income might not be as big as you planned. When you sign a loan, consider only the money you're making right now.
Find more on Page 2!
4. Think about increasing your income
As we've said earlier, when you take a mortgage from a bank, it's important to take into account only the money you're making at the moment. However, if you start making some serious money in a couple of years, you can pay back the mortgage much faster than you expected.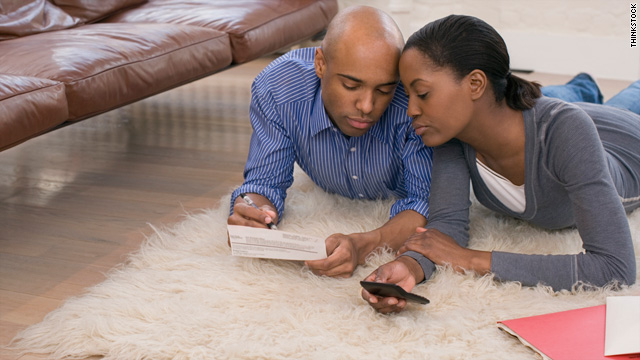 Tip: use these great ways to make extra cash to increase your income!
5. Research the market
There is a very high possibility that you will find your dream house right after you start looking for it. But if you make the choice too quickly, you won't be able to see other options. The key is to spend some time looking at ads and making the choice that won't disappoint you in the future.
Select a few houses you like the most. Create a spreadsheet and list the advantages and disadvantages of the houses. Don't forget about the price, because that's one of the most important features of any real estate. Compare the houses, taking into account their advantages, disadvantages and prices. Then it will be easier for you to make the right decision.
---
Visit JiJi to find your dream house or apartment!
---